A new Nissan Juke is on its way
July 19 2019,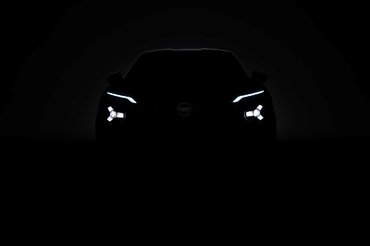 The Nissan Juke wasted no time getting noticed when it arrived on the market a few years ago. Nissan's small sport utility vehicle first attracted attention because of its unique style, but beyond the exterior lines the Juke had a lot to offer young active buyers wanting a fuel-efficient and agile utility vehicle.
Although the Juke has lost its place in the Nissan family due to the recent arrival of the Nissan Kicks and Nissan Qashqai, it seems that Nissan has not abandoned its most distinctive SUV to date. Recently released teaser images provide insight into a new Juke under development. Obviously, this type of image does not give much information, but we can see a fairly rounded silhouette and aggressive lines around the front and rear lights. We also note the presence of rounded secondary lights under the LED bar which look like a modern interpretation of the previous Juke's styling which also had rounded headlights under its main headlights.
However, in the teaser image where we see the silhouette from the side, we notice that the next Juke has more integrated lights both front and rear. No more bulging headlights like the ones found in the previous generation.
Does Nissan plan to offer its next Juke in North America? It is too early to know. However, we expect to see the next generation Juke later this year and that's when we will know more about what Nissan has in store for the Juke.