All you need to know about the 2020 Nissan Rogue Special Edition
August 29 2019,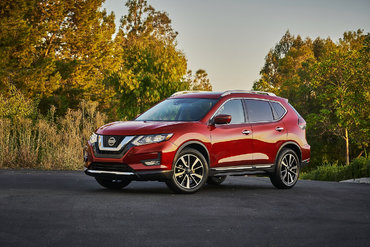 The Nissan Rogue is one of the main compact SUVs offered today and one of the most popular also. More spacious than its competitors, the Nissan Rogue already has several arguments to seduce buyers. The 2020 Special Edition model adds even more.
The 2020 Nissan Rogue Special Edition takes the base Rogue S and adds features and characteristics that buyers and families want. These include 17-inch wheels, but also a leather-wrapped heated steering wheel, dual-zone air conditioning, tinted windows and chrome-plated roof rails and door handles. Starting at $ 27,898, only $ 1,000 more than the standard Rogue S, the Nissan Rogue Special Edition features a 2.5-liter, 170-horsepower, 2.5-liter four-cylinder engine with an average fuel economy rating of 9.1 liters per 100 kilometers in the city and 7.1 liters per 100 kilometers on the highway.
Like all Nissan Rogue 2020 models, it offers more than 1,100 liters of cargo space with all seats in place which is more than the Subaru Forester, the Honda CR-V, the Ford Escape, the Mazda CX-5 and the Toyota RAV4.
Come discover the new 2020 Nissan Rogue Special Edition today!