Comp Check Pricing
Lowest Price Guarantee
June 06 2018, Jonker Nissan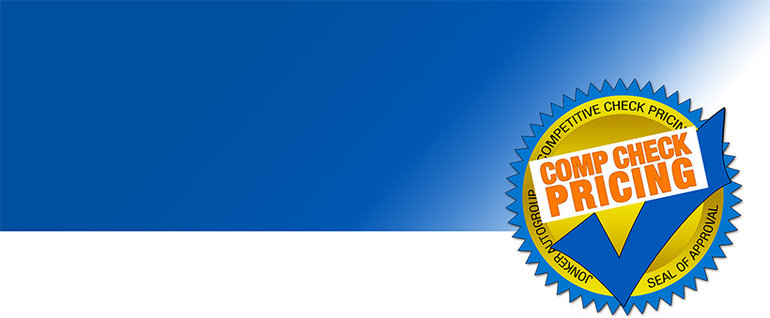 Get a lower price in writing on an identical vehicle and we will refund you 110% of the difference*.
At Jonker Nissan, we revolutionized the car buying experience with one goal: removing car dealer dread.
That's clear, simple, different.
It's Clear.
Comp Check Pricing gives you the market's best price up front.
We check the competitors' prices to make sure your price is as low as it can go. Every day. Every time. All the time.
It's Simple.
Work with one dedicated sales consultant who will help determine the best option for you.
It's Different.
Experience something new.
An award-winning dealer with the exclusive comp check pricing ensures you an enjoyable, stress-free buying experience.